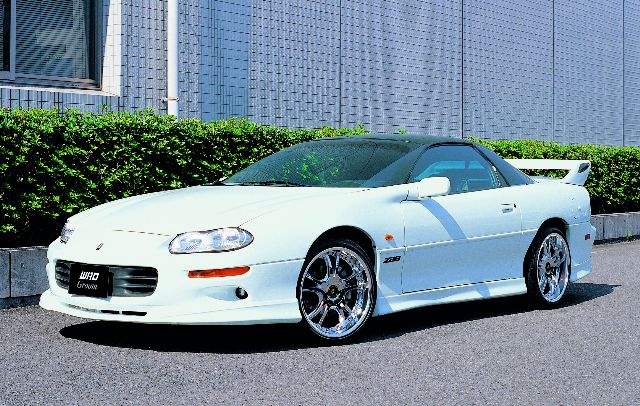 It is back!
But what is 'Rev It Up'? You may simply ask that question.
Well, Rev It Up is just the world's largest performance driving school. It also is a national racing competition. This program is so popular that it draws thousands of interested participants all around the country to join this. And yes, this event features some of Chevrolet's performance vehicles.
Of course, you do have to shell out $50 but they do get much. They get seat time, instructions, horsepower, some hot laps, and a chance to win a Chevy Cobalt SS. Top that.
Rev It Up is also known as the RIU and this is presented by Chevrolet. This is where you get fast cars and meet up with challenging courses. There are expert trainers who would be giving you the tips on having an experience that would be drool-worthy.
Chevrolet's General Manager, Ed Peper, could not help but state, "Chevrolet's line of products make high-performance cars accessible to everyone and Rev It Up gets race fans off the couch and onto the race course. It's a perfect fit. From the Cobalt SS to Corvette, participants will find out why Chevrolet is America's best selling brand."
So you're thinking about joining this event? Don't worry. There might be some stops right near your home. There would be six stops included in the 2006 RIU. Check it out yourself.
- Southern California: July 22-23 - El Toro Marine Base
- Dallas: July 29-30 - Lone Star Park
- Miami: August 5-6 - Hialeah Park Racetrack
- Chicago: August 12-13 - Balmoral Park Racetrack
- New York: August 19-20 - Belmont Park Racetrack
- Washington, DC: August 26-27 - FedEx Field