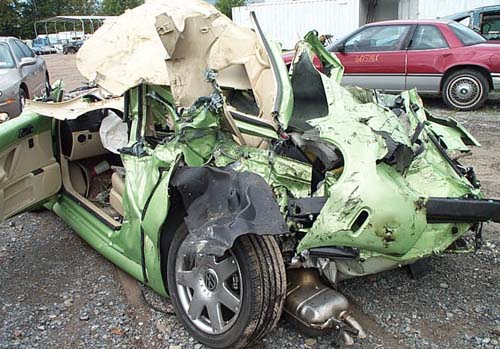 That is actually a question that has many answers. After all, different people have different views as to what kind of safety should be included in their cars and vehicles. Yes, there are the usual seatbelts. However, there are some drawbacks when it comes to seatbelts. You see, some seatbelts still do not even totally protect passengers. Some are not strong enough so much so that during hard crashes and collisions, the passengers are even thrown at the windshield, or even outside the car. For minor accidents, some passengers suffer from whiplash. Ouch!
Well, here are some safety features I have gathered over the Internet. Maybe it could help you out choose which ones would be right for your vehicle.
Active head restraints
– move forward upon impact to catch the head and increase neck protection
Adaptive cruise control
– uses radar or lidar (laser-based radar) to monitor and regulate the distance between vehicles
Advanced airbags
– isolate and protect various body parts and, in some systems, deploy at different depths or velocities depending on the occupant's size and position
Advanced seat belt pretensioners
– tense up when a collision is imminent and are sometimes paired with seats that automatically adjust for increased crash protection (conventional pretensioners activate during a collision)
Air bags
– inflate and prevent the occupants' head and face from striking the car's interior, dashboard, steering wheel, and windshield
Anti-lock brake system
– prevent the car's wheels from locking during sudden 'panic' braking, thus allowing the driver to maintain control of the steering as it slows down
Automatic dimming rearview mirrors
– reduce the glare from rear approaching cars. They also dim gradually as the glare and light behind gets brighter.
Child safety locks
– prevents the doors in the rear from being accidentally opened from the inside
Collapsible steering
– absorbs the impact during air crashes, and also protects the driver from being trapped between the steering wheel and seat during a crash or collision
Crumple zone
– designed so as to compress during an accident so much so that it absorbs the energy from the impact
Daytime running lights
– increases the ability of oncoming drivers to see your car, and also makes your car more visible
Electronic stability control
–monitors traction loss and steering angle and automatically applies one or more of the brakes to keep the vehicle on course
Fuel tank safety
– designed so as to stay intact even during hard crashes so that there would be no leaks that could lead to explosions
Laminated glass
– would not shatter during accidents and would not cause additional harm and injuries to the occupants
Lane departure warning systems
– signal a driver when his or her vehicle drifts from its lane
Non-jamming doors
– prevents the rear doors from jamming, making them free to open in cases of collisions when the front doors could not be opened
Roll control
– a device in the front suspension that gives out greater stability and assists the car to not tip or roll over
Seat belts
– keep the passengers in place
Seat type
– prevents the passengers from sliding forward and colliding during strong crashes
Side impact bars / side door beams
– made from high steel strength tubes that strongly protects a car's occupants during side crashes
Telematics
– an after-crash technology that combines the functions of cellular phones, Global Positioning System receivers and 911 operators
Three stage protective bumpers
– has an energy absorber that crushes during collision so as to prevent great damage to occupants
Tire pressure monitoring
–alerts the driver when a tire's pressure is dangerously low.
Traction control
– improves car stability and steering control